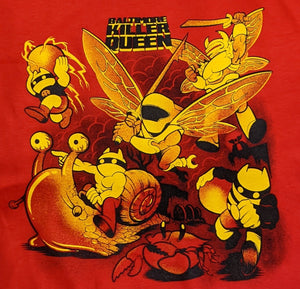 With a new arrangement at Peabody, the owner is giving us a special KQ membership discount on beverages. show your card at the bar on LQ nights and enjoy $1 beers for your first beer that night. Please pick the subscription tier that most aligns with how often you come to play and/or plan on using your KQ NFC tap card for a discount at the bar per month. 
1 discount per month $6
2 a month $12...
....
9 a month $54.
This is a recurring subscription that'll be billed monthly. You can cancel or edit your tier any time you want.They're good for $1 beers on the first one you order on Wednesdays and Fridays, just show your NFC KQ player card.
Pleae come back here and readjust if you find yourself using it more times or less times than anticipated.  Money is going to cover KQ, BE and DB so we can keep it on free-play.
If you're not a big drinker and just want to support the cabs being on free-play, use this to sign up for a monthly contribution at whatever time you feel comfortable with.
Thanks!